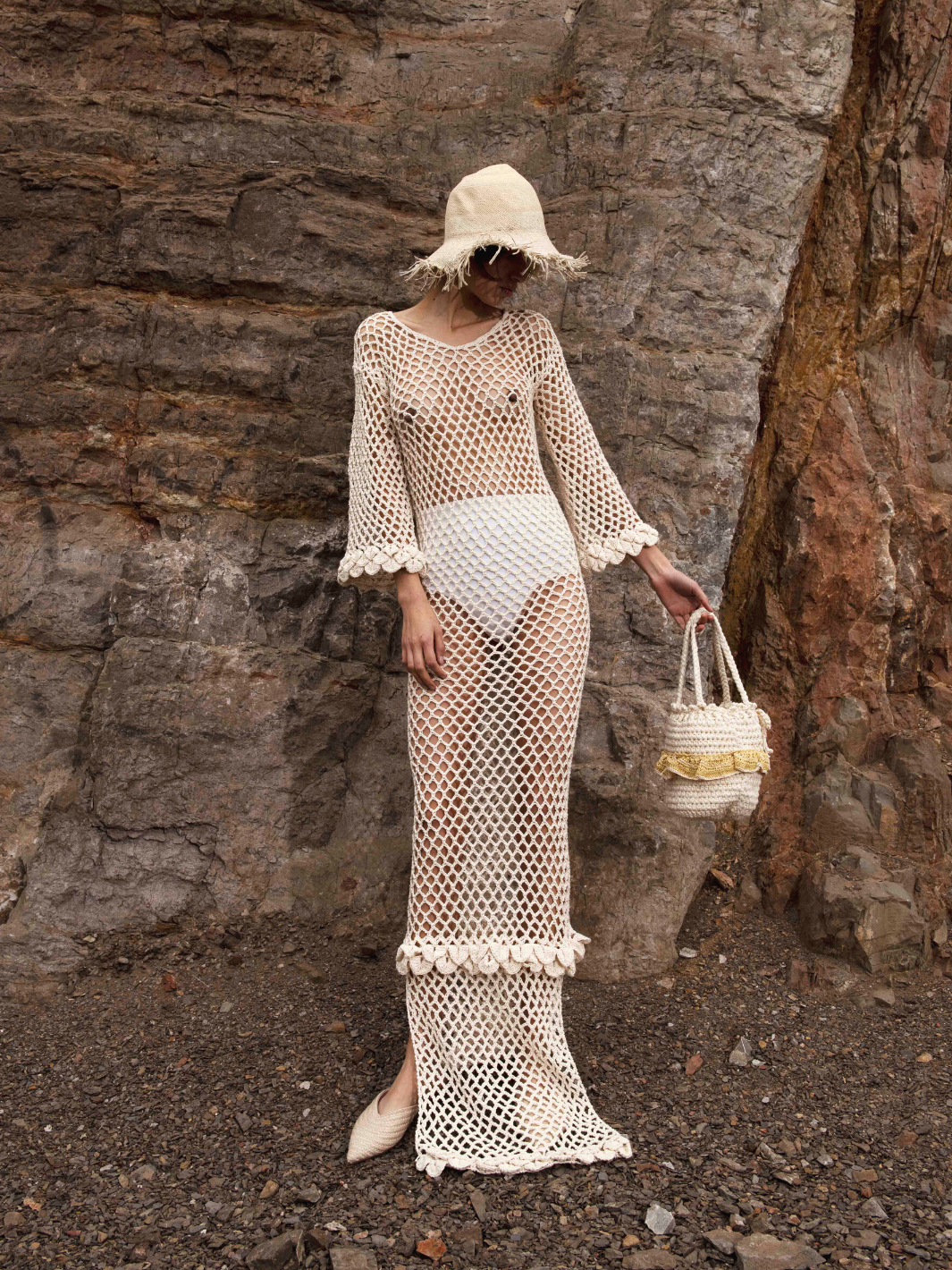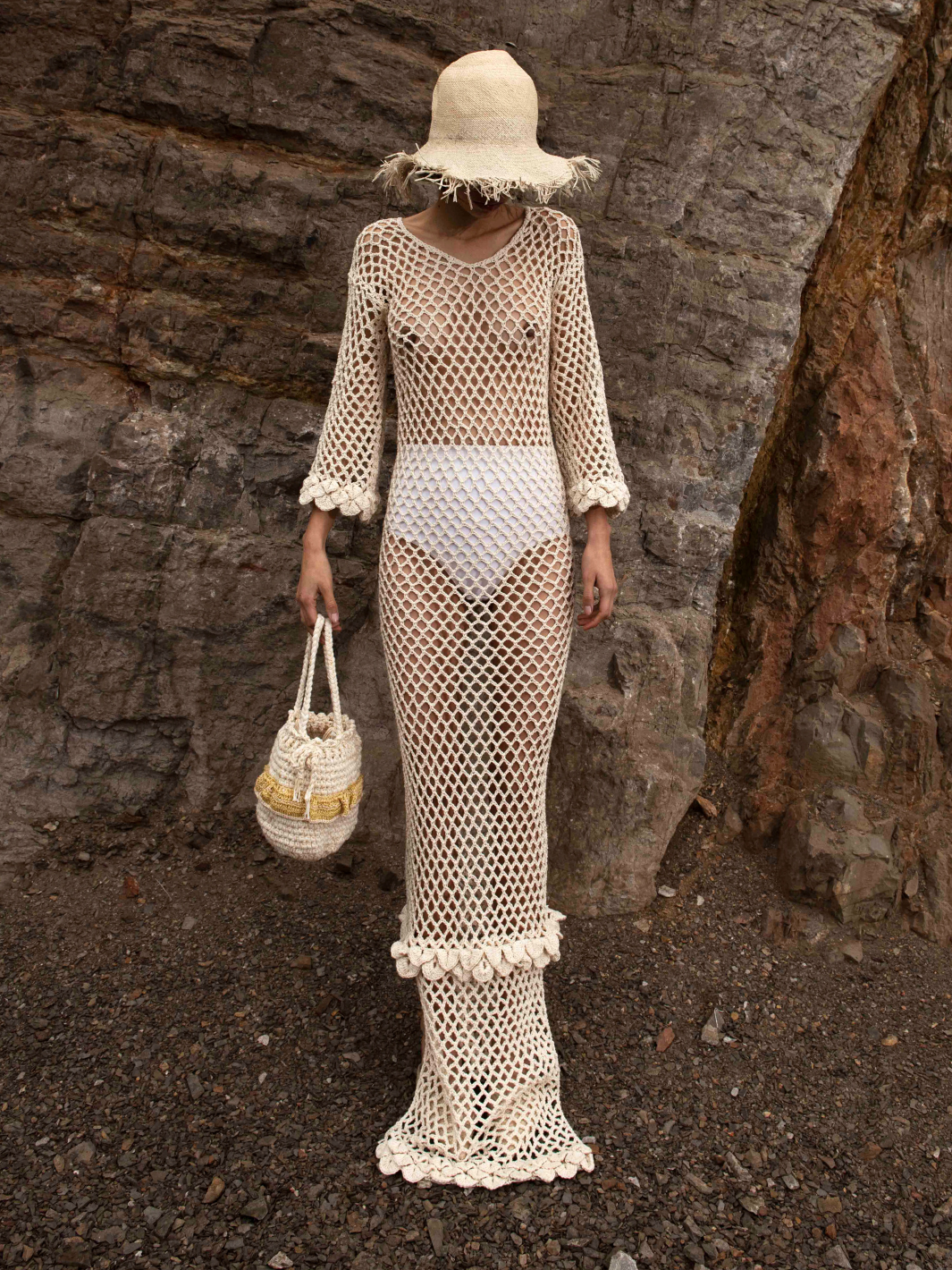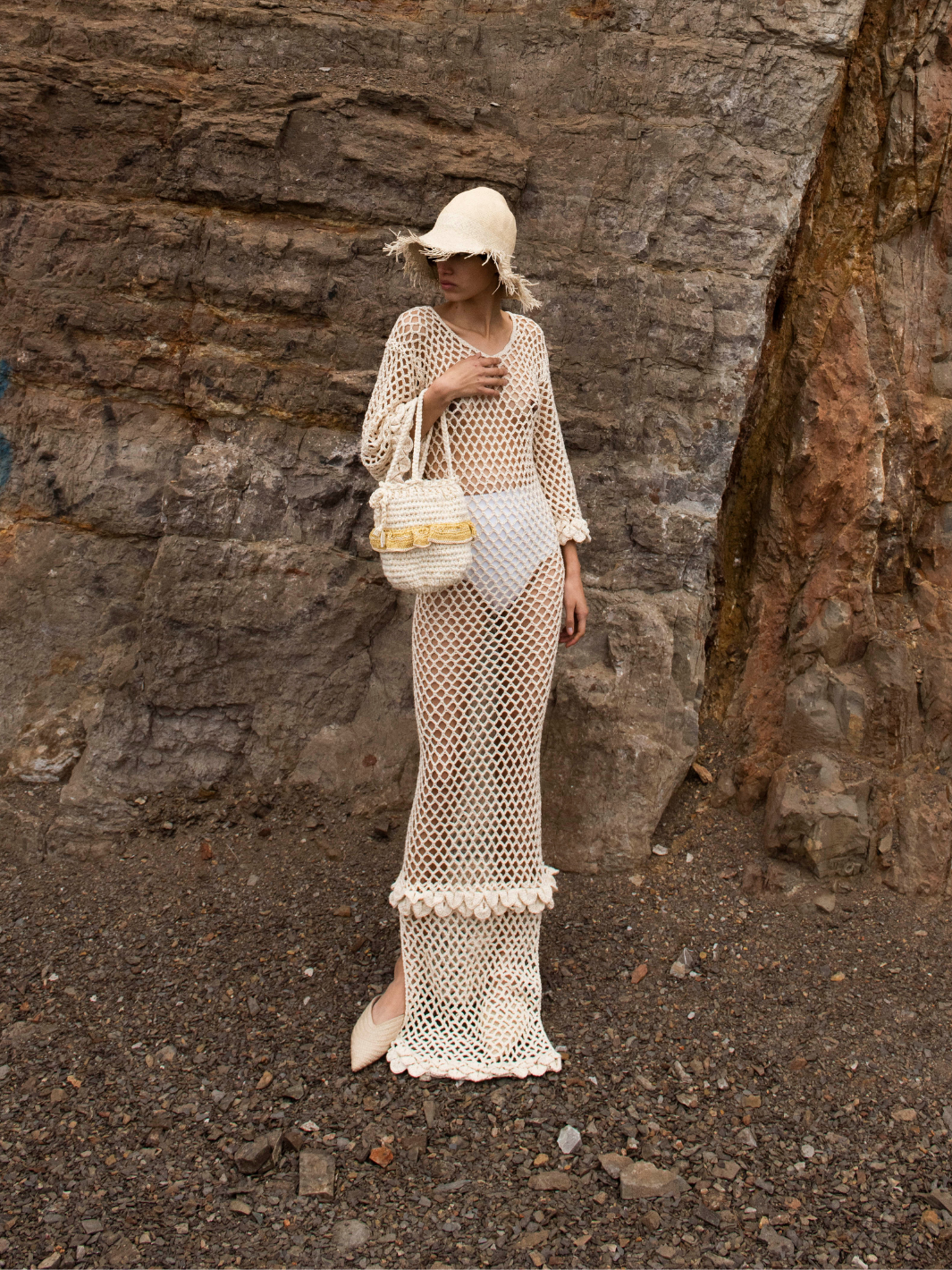 Our LUISA dress is that staple that gives off "on holiday" vibes!
Knitted by our beloved artisans in Lima and made from 100% Organic Tanguis Cotton, this AYNI piece can be the right piece for warmer days.
Wear it over a bikini or even as a layering piece and get ready to enjoy the sun rays while looking amazing in this beautiful crochet dress.
Composition: 100% Organic Cotton
Technique: Crochet/Handknit
Artisan by: Gladys Roca
Made in Peru
SIZES:
XS body length 110 cm I Chest Width 32 cm I Sleeve Length 48 cm I Shoulders 36 cm
S body length 112 cm I Chest Width 34 cm I Sleeve Length 48 cm I Shoulders 38 cm
M body length 114 cm I Chest Width 38 cm I Sleeve Length 50 cm I Shoulders 42 cm
L body length 116 cm I Chest Width 40 cm I Sleeve Length 50 cm I Shoulders 44 cm