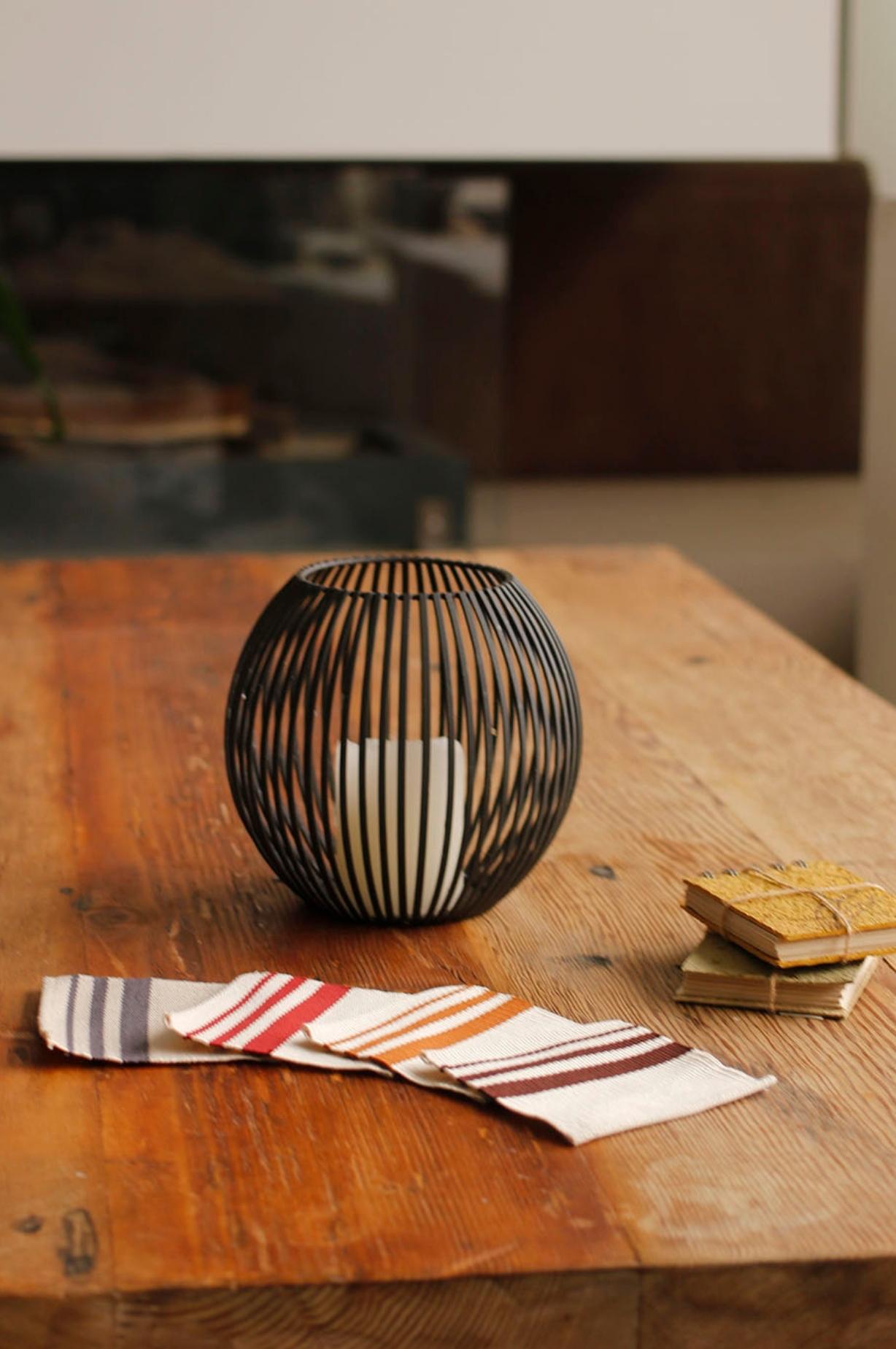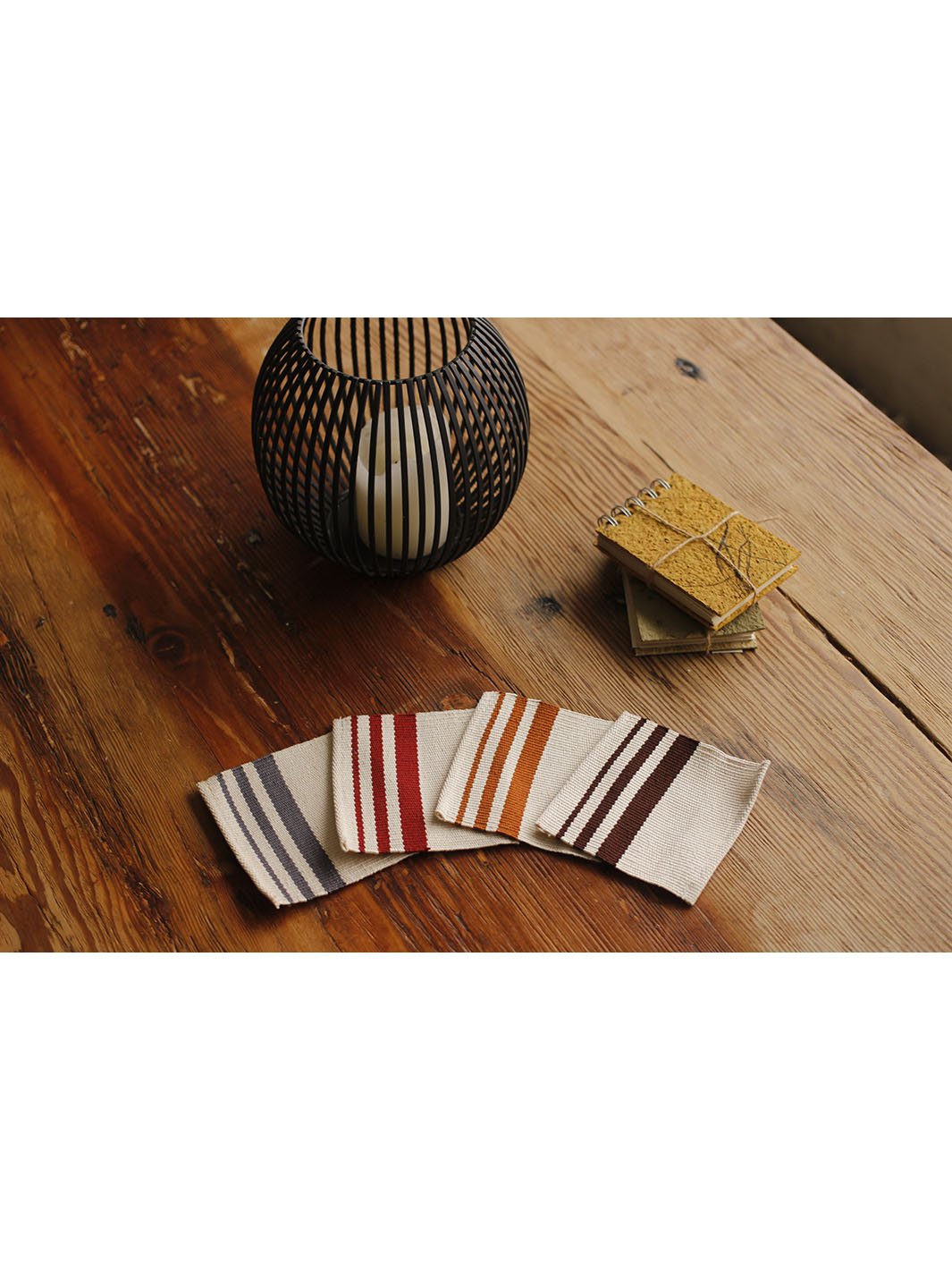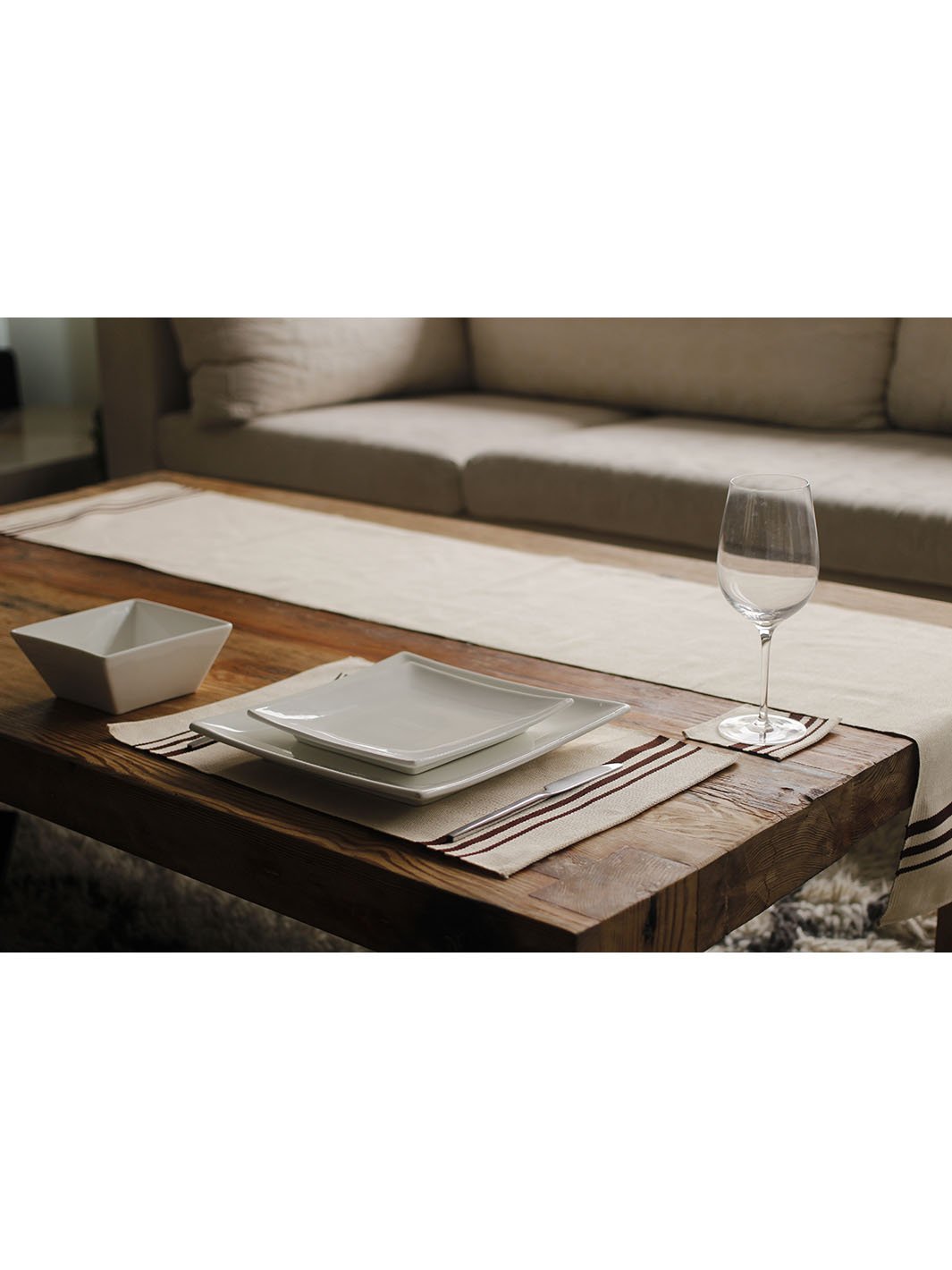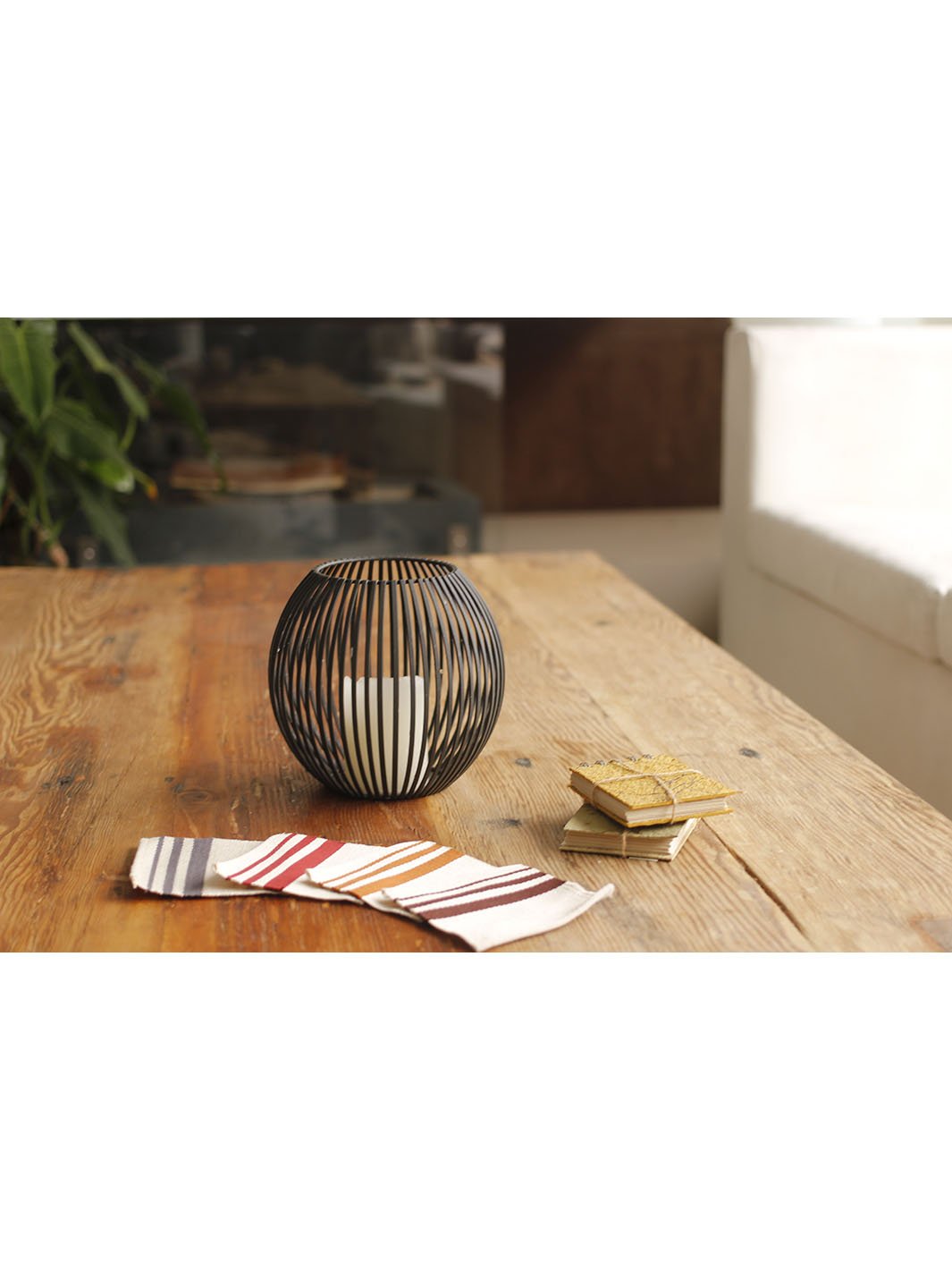 Did you know that we have an AYNI HOME collection too?
All our AYNI HOME collection pieces have been handcrafted by our artisans in Huaycánin, in the north of Lima, using an ancient pedal weaving technique. They are made from the luxurious mercerized Pima cotton, the strongest and most durable cotton in the world. We're offering timeless colors to add a contemporary touch to your home.
The perfect accessory to add to your home or to gift to your friends & family.
Our SULATA coasters come in a set of 6. Don't forget to check out our matching KURMI placemats and SAYRI table runner.
HANDCRAFT TIME: 2 FULL DAYS PER SET
COMPOSITION: 100% MERCERIZED PIMA COTTON
PIMA COTTON: RESISTANT FIBER, THE BEST COTTON QUALITY
MERCERIZED: GIVES A BEAUTIFUL SHINE TO THE COTTON FABRIC, THREAD COMES FROM THE SOUTH OF PERU
SIZE: 10cm x 10cm
CLEANING AND CARE INSTRUCTIONS:
- DRY CLEAN
- HAND WASH WITH COLD WATER
- WITH A WASHING MACHINE:
.) WOOL – DELICATE PROGRAM
.) COLD WATER - 30° MÁXIMUM
.) LAY FLAT TO DRY