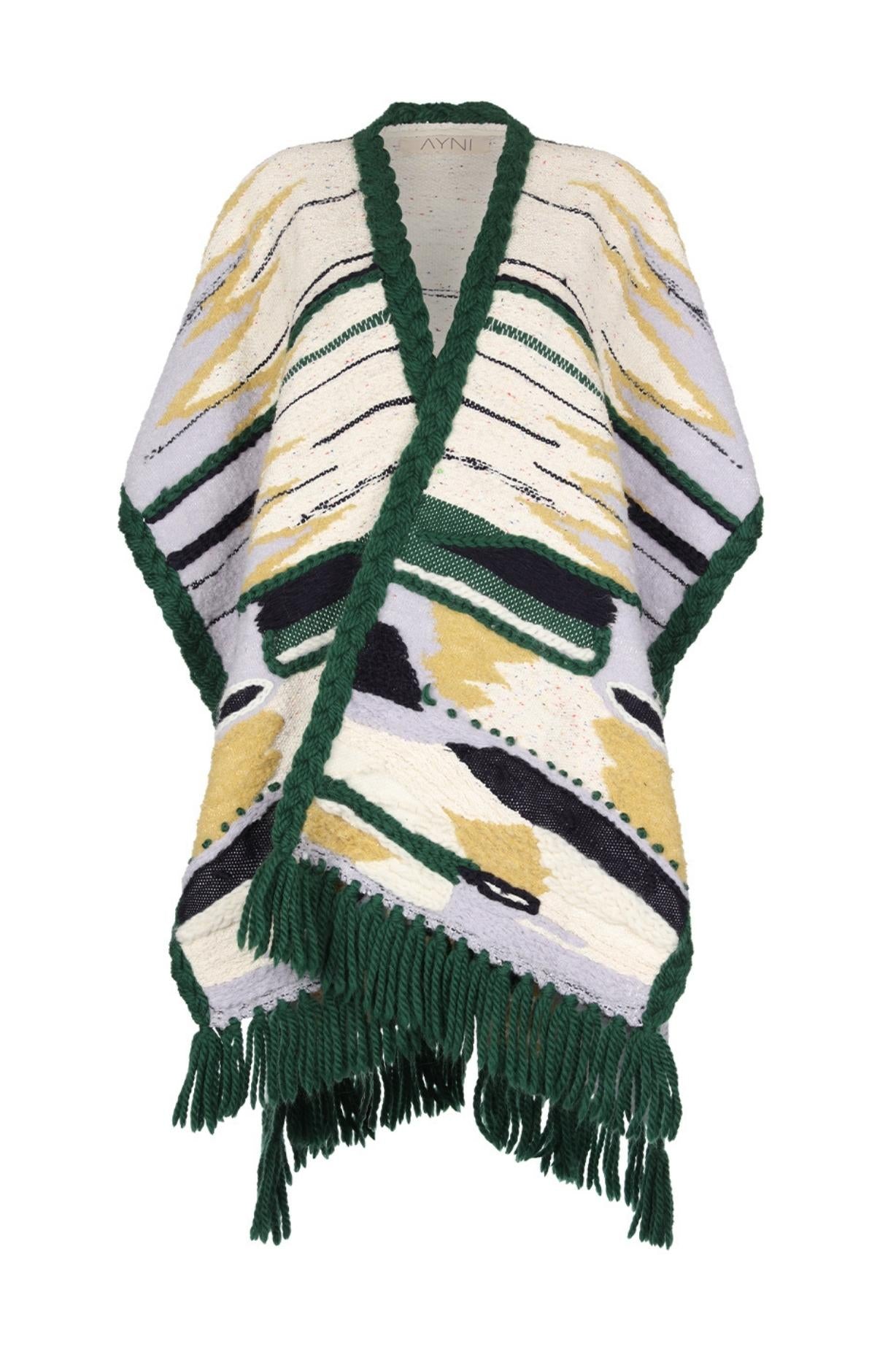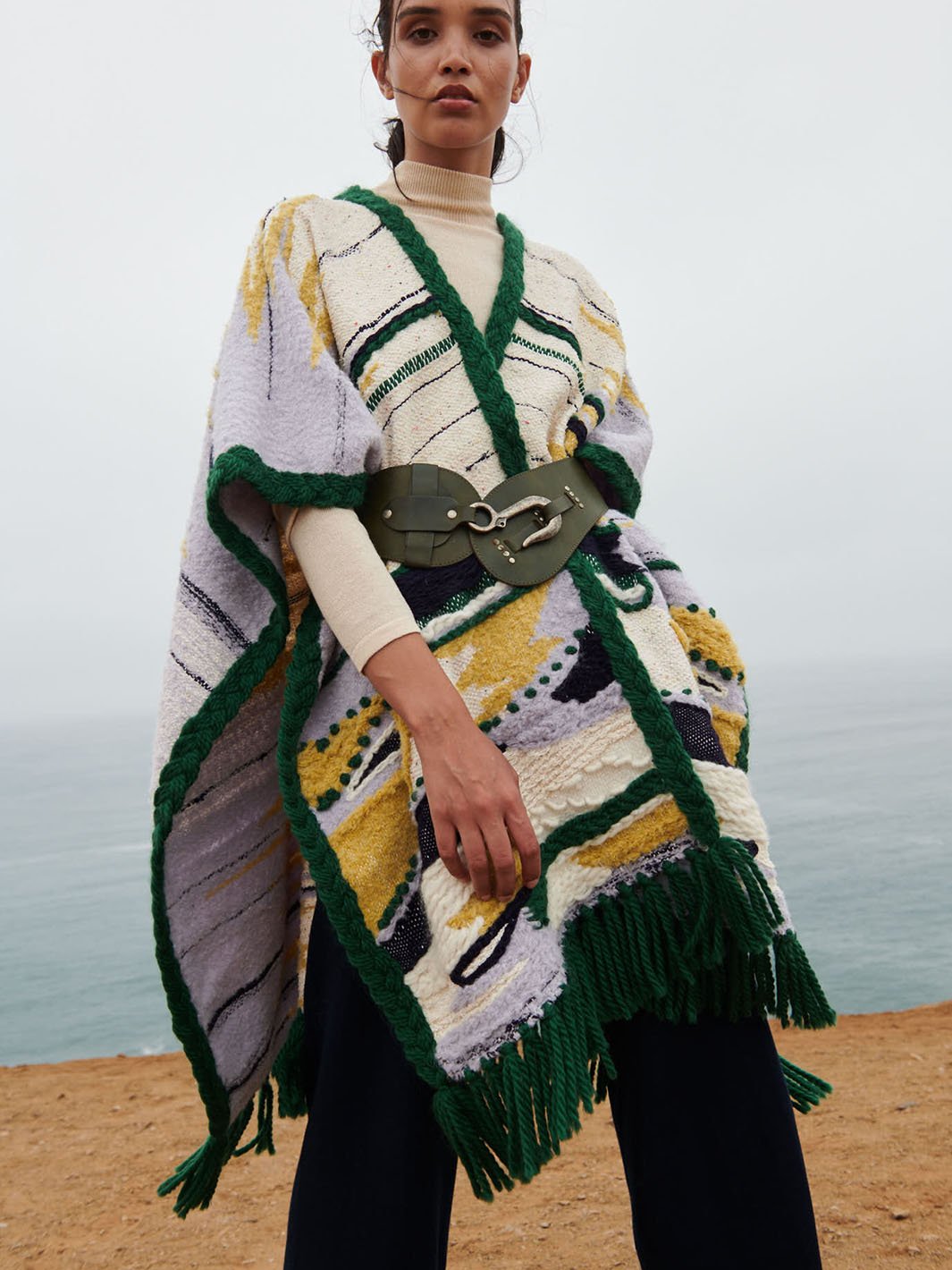 Important note: We are excited to announce that a few select pieces from our Fall Winter 2020/21 RUMI collection are now available for pre-order! This not only reduces wasteful production but assures that you are one of the first to receive unique handcrafted pieces much earlier than anyone else.
-----
How do you pre-order?
1.) Confirm your order by purchasing the style through our website 
2). We will send you an email to confirm your order and ship it within 21 business days (exact shipping date may vary).
3.) We will get in touch with you prior to shipping and then ship the order directly to you.
4.) Cozy up in your new sustainably made, handwoven cape! And we'd love to hear your thoughts, or see pictures (@ayniuniverse).
-----
Order now and be the first to receive this uniquely beautiful cape made in Peru!
Our UVA cape is one of a kind. The cape reflects the asymmetry and uniqueness of the stone forest, reminding us how important imperfections are and that they are synonymous with each individual's beauty. It takes our master weaver about 7 days to finish just one of these capes using some of the softest Alpaca yarn. Wear it open over a monochromatic look or belted over knit pants or faux leather trousers.
Our favorite sustainable showstopper!!
Model is 5'9" (1.75m), wearing sample size OS
COMPOSITION: Alpaca Blend
CARE: Dry clean only
MADE IN: Peru