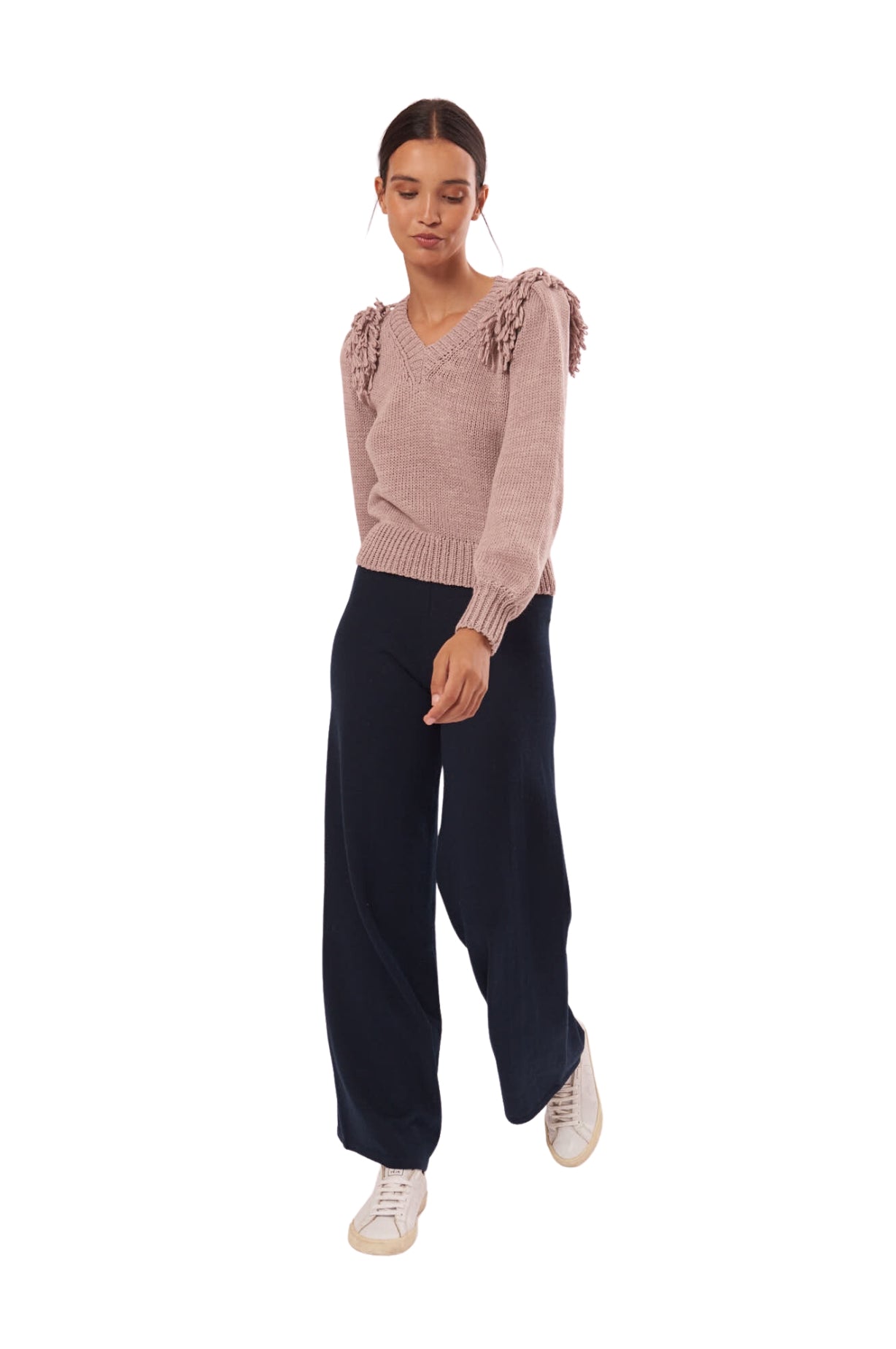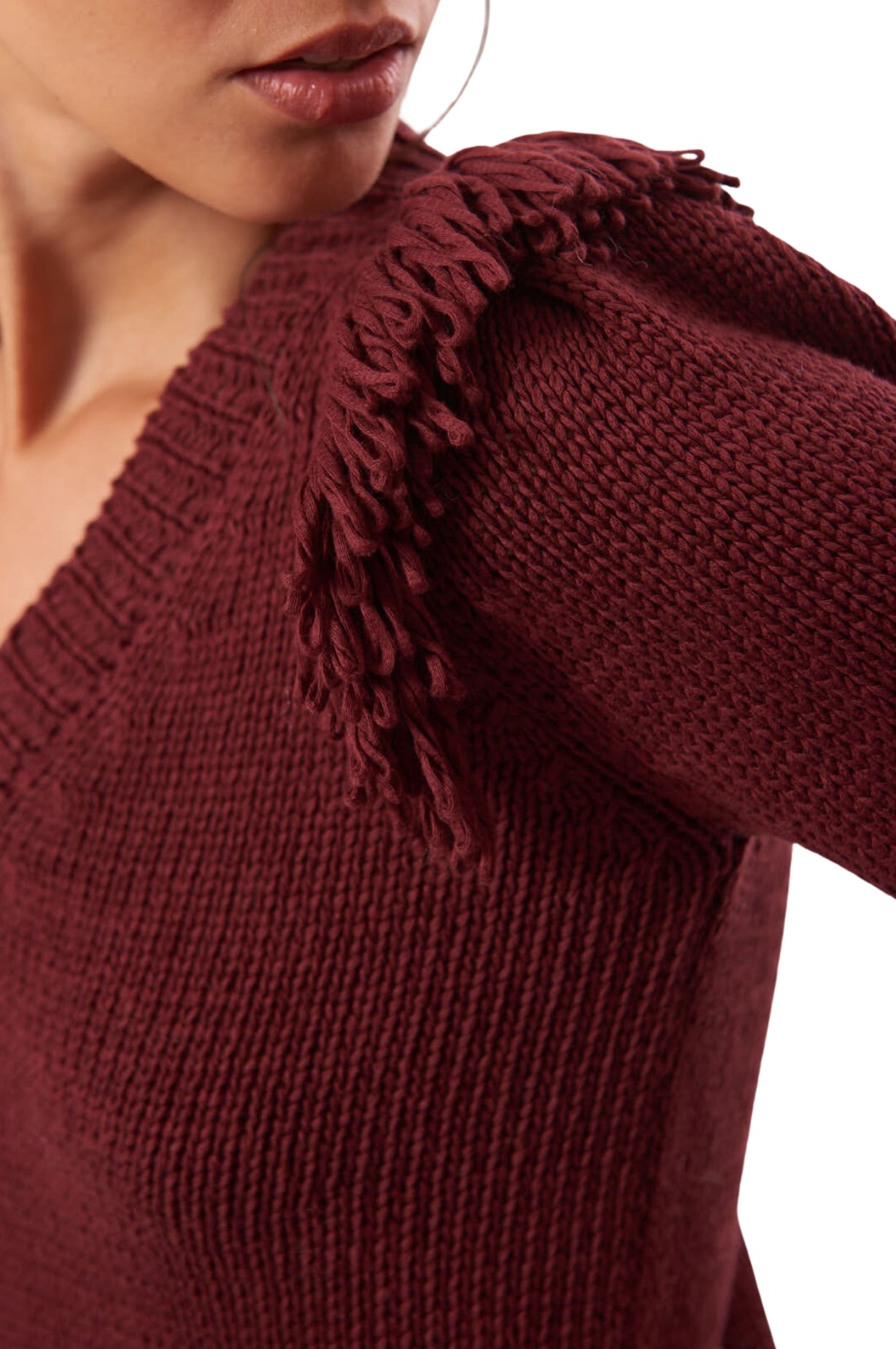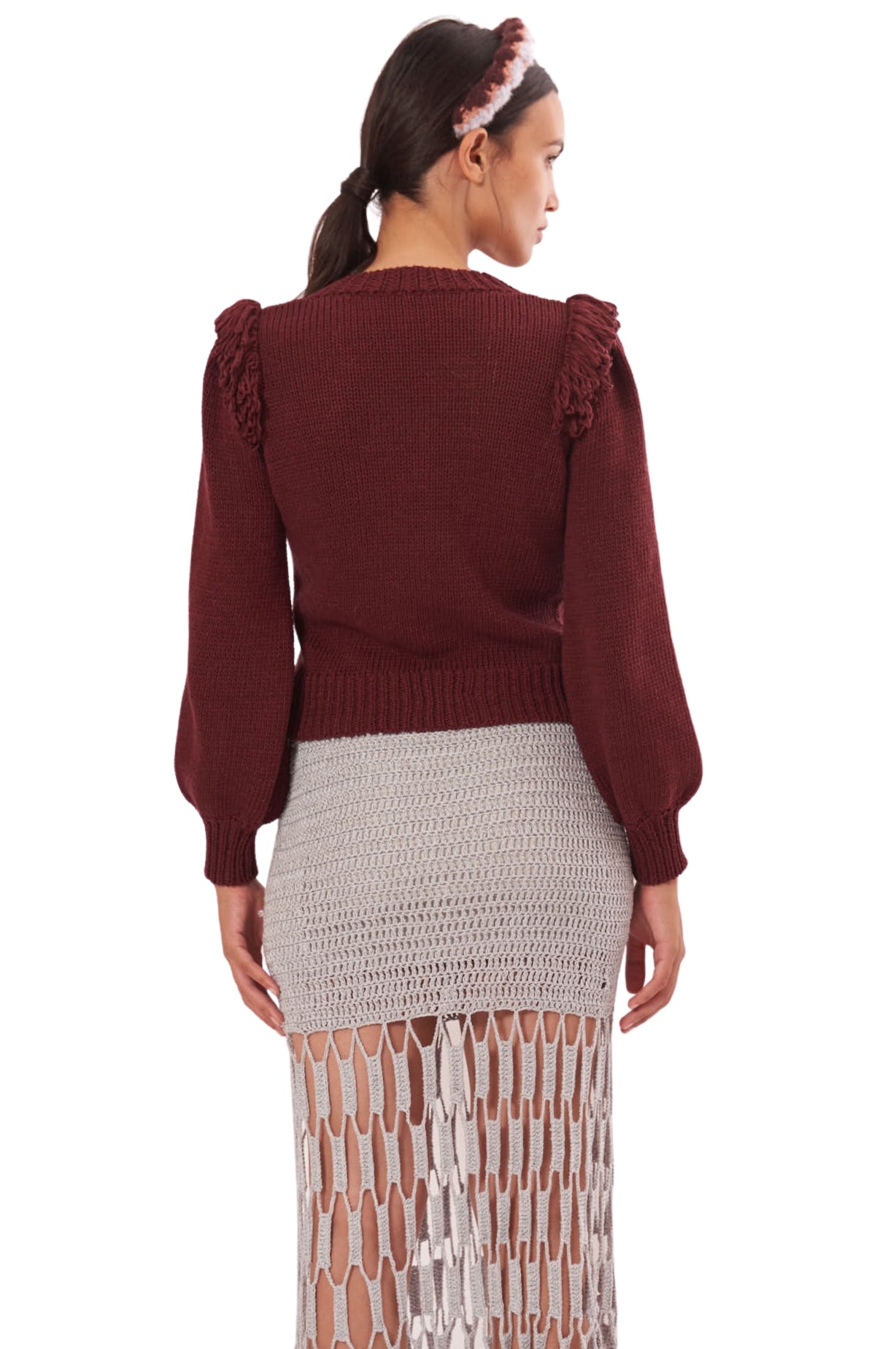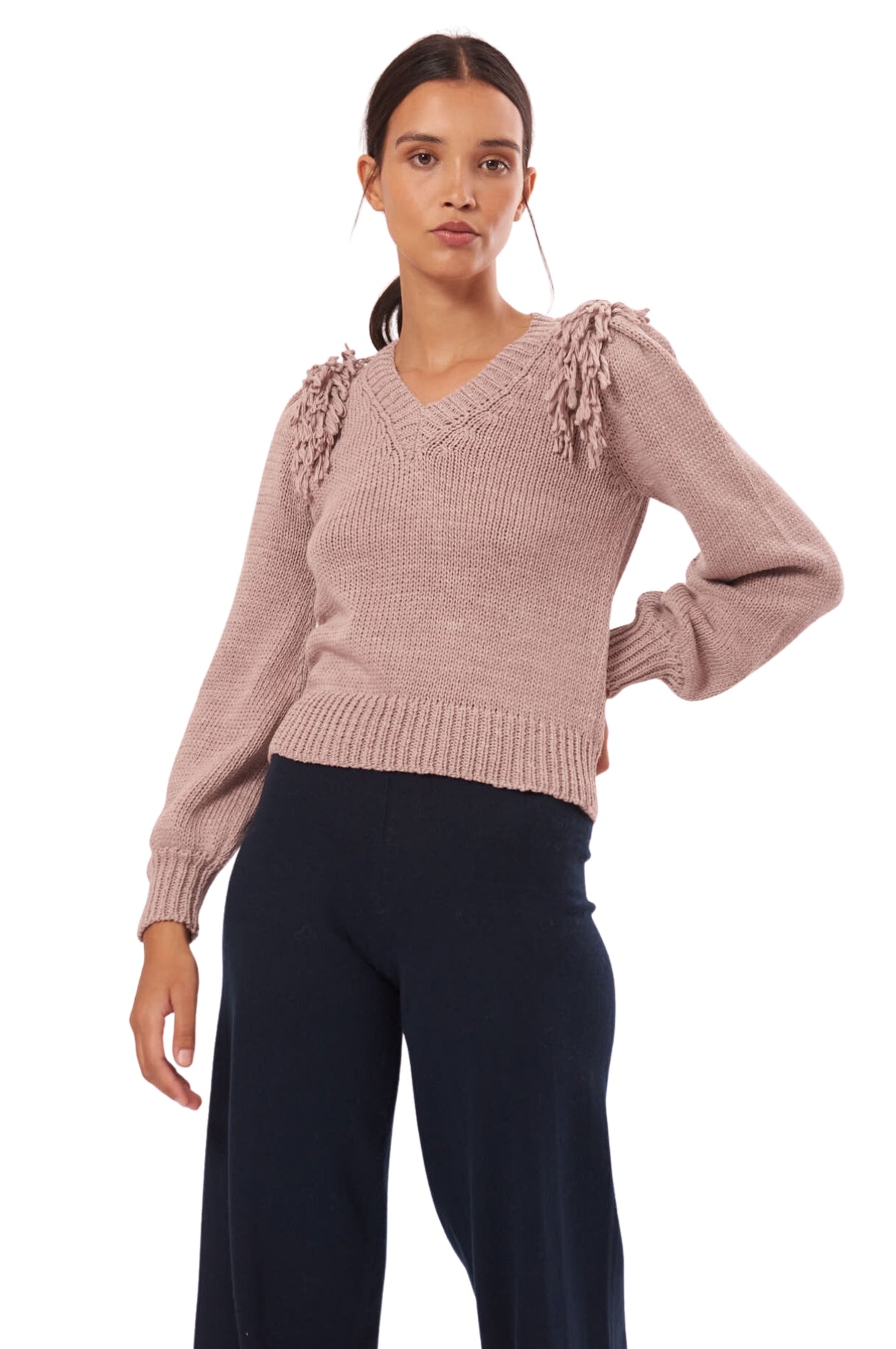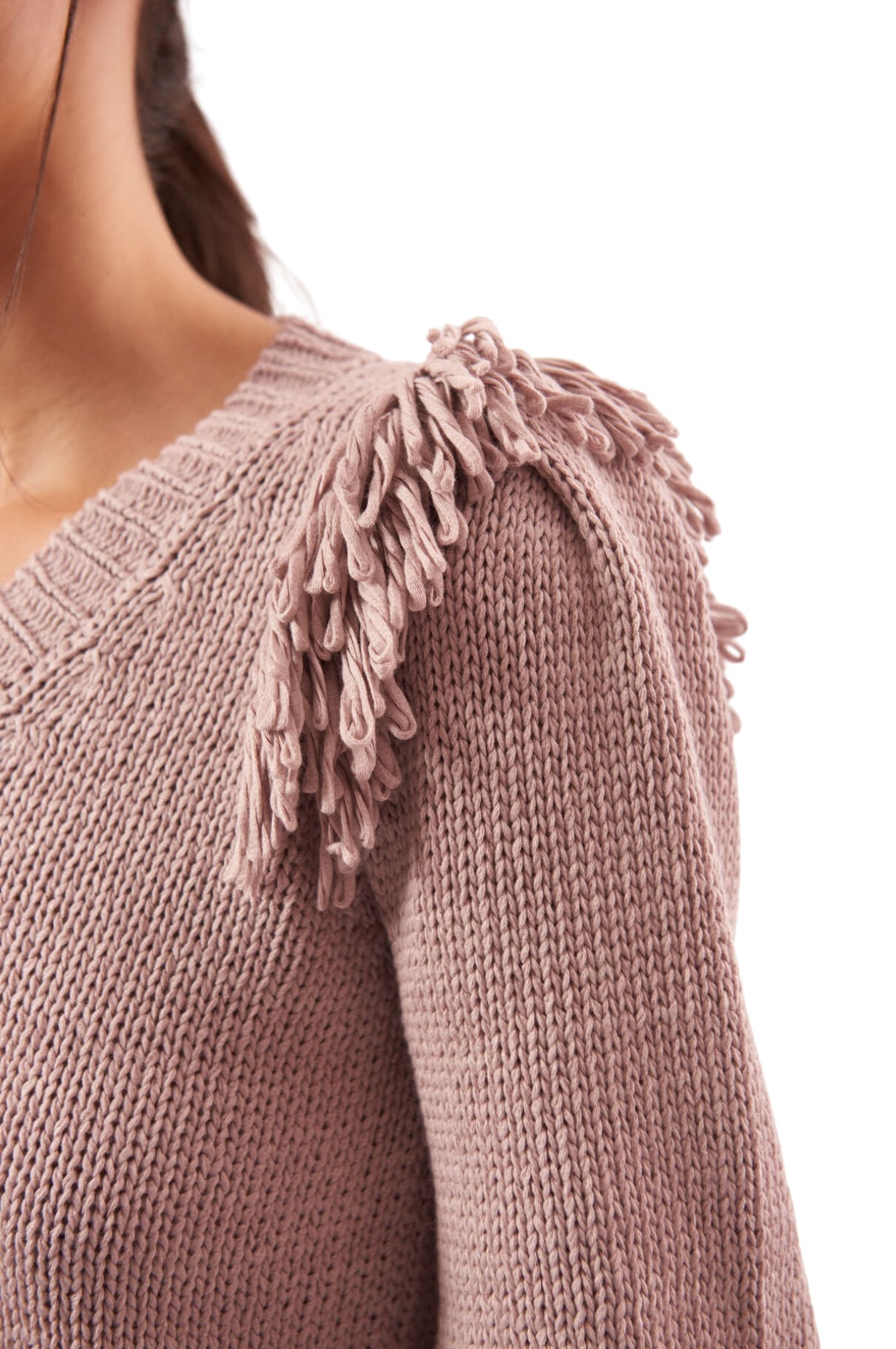 Our Lina sweater is made from 100% Peruvian cotton and is the perfect everyday sweater with a twist. The V-neck is great for styling it with jewellery and the fringes on the shoulder gives it a cool a trendy look that can be worn with a silk skirt or maybe a palazzo pant or just the perfect pair of jeans.
Order now and be the first to receive this beautiful sweater made in Peru!
AYNI's Fall Winter 20/21 collection is inspired by Peru's stone forests and fittingly named 'RUMI' which means "rock" or "stone" in Quechua, the ancient language of the Inca empire. We are exploring freer silhouettes that provide a versatile wardrobe suitable for the AYNI woman; a multi-tasker, a career-woman and a mother. Pure silhouettes are combined with ancient artisanal techniques to emphasize the appreciation for honest luxury. We are showcasing a complete seasonal wardrobe ready to be taken on a weekend getaway but wearable in daily life.
Model is 5'9" (1.75m), wearing sample size S
COMPOSITION: 100% Pima cotton
CARE: Dry clean only
MADE IN: Peru