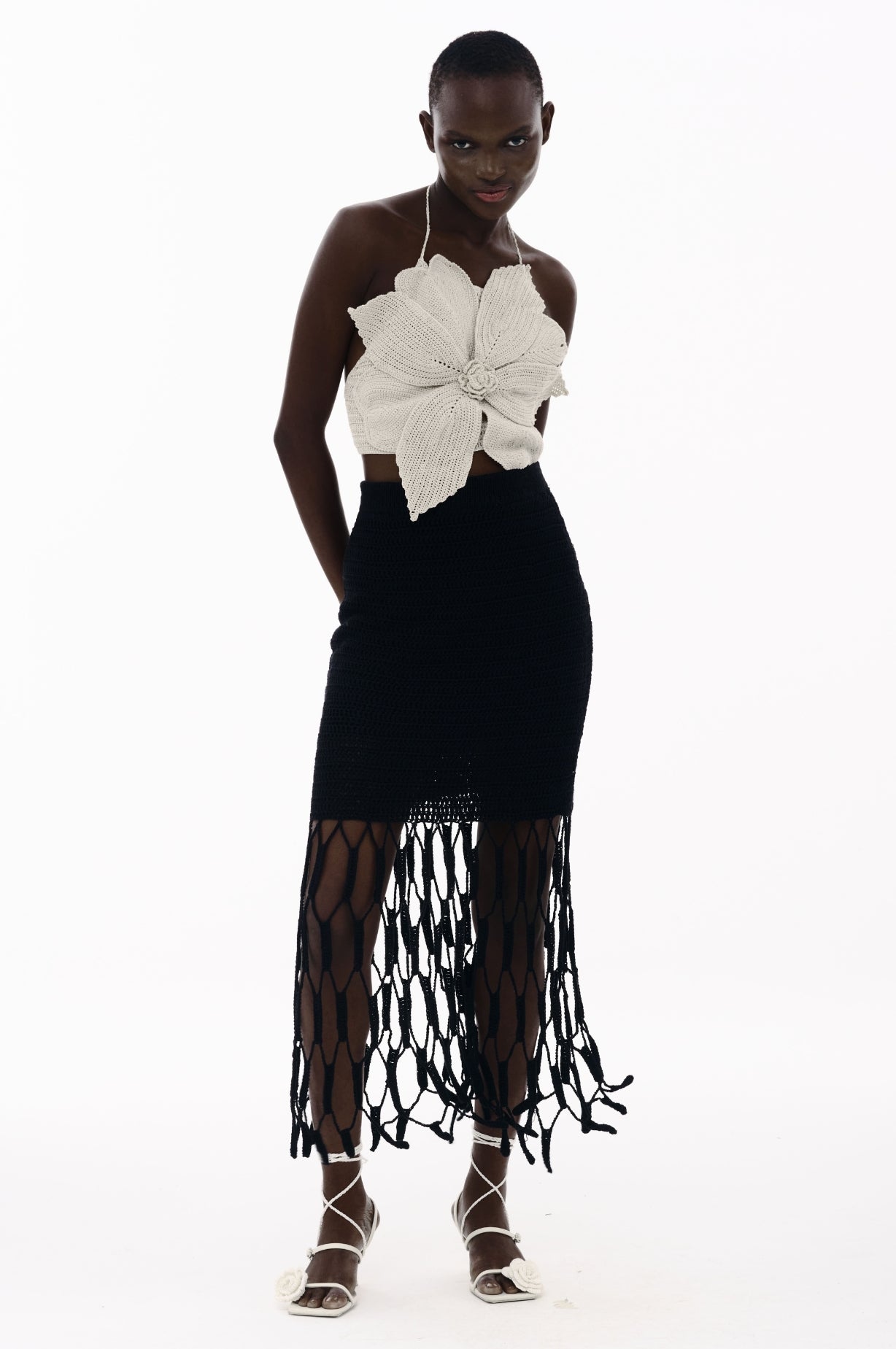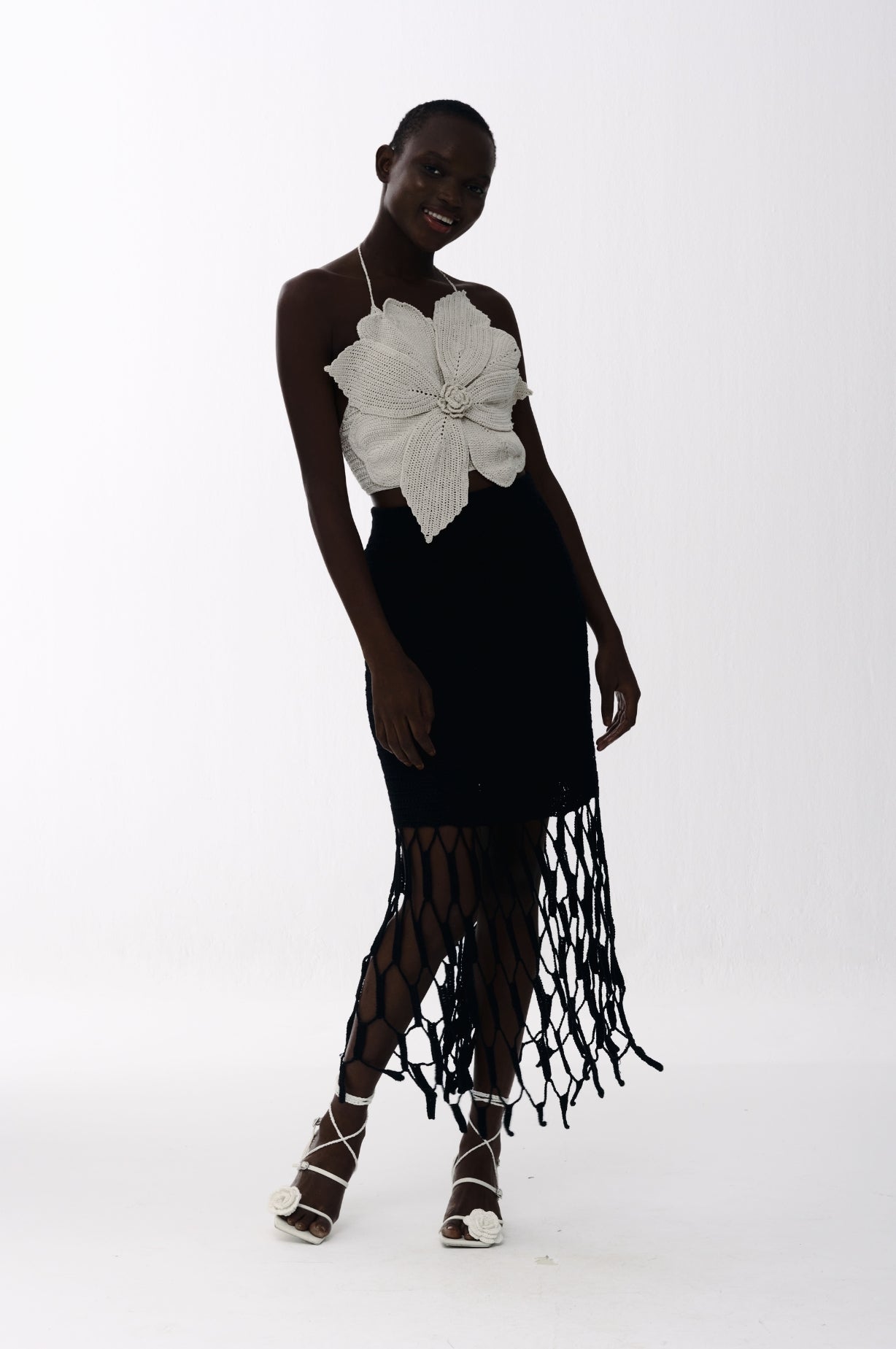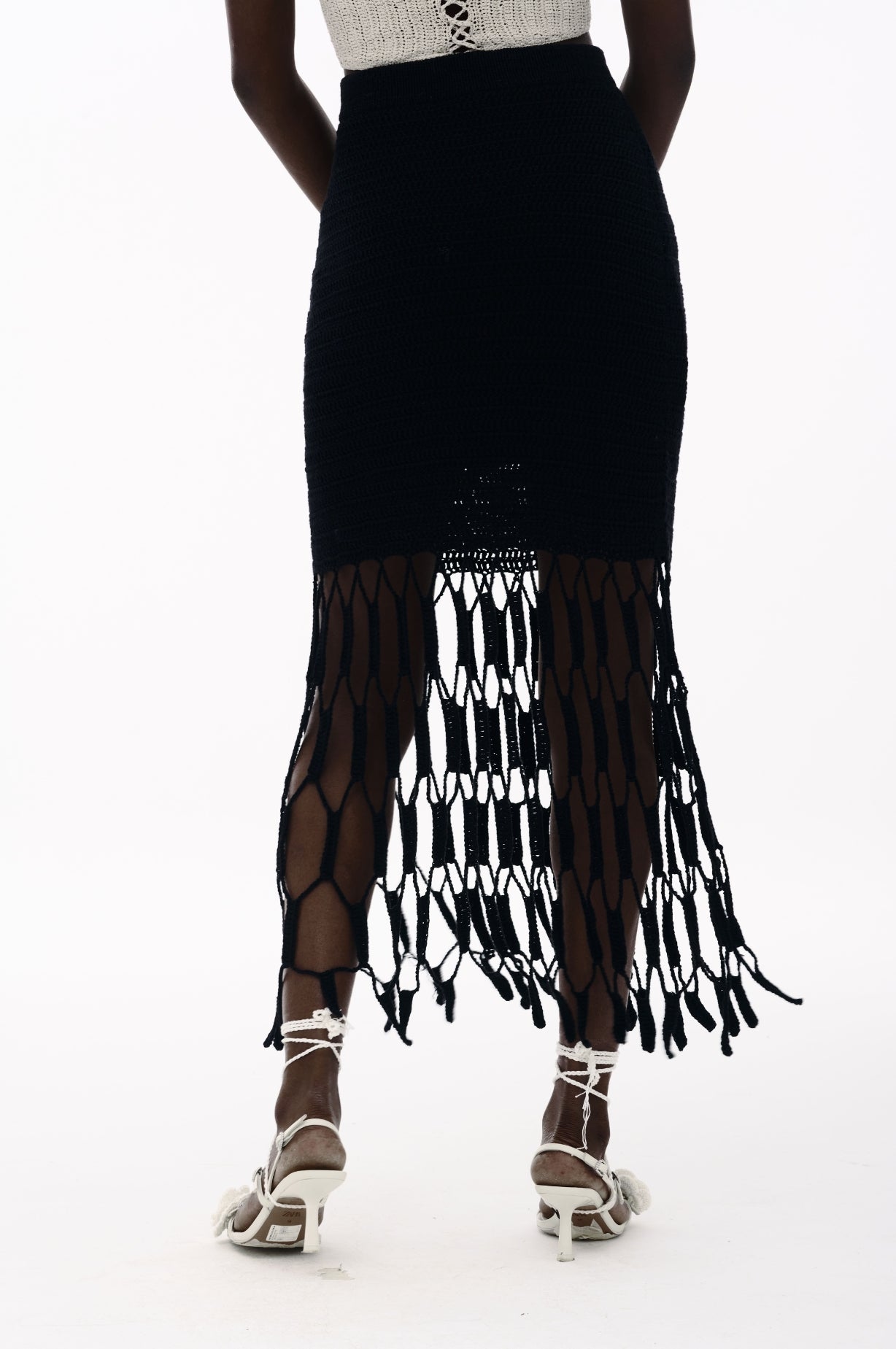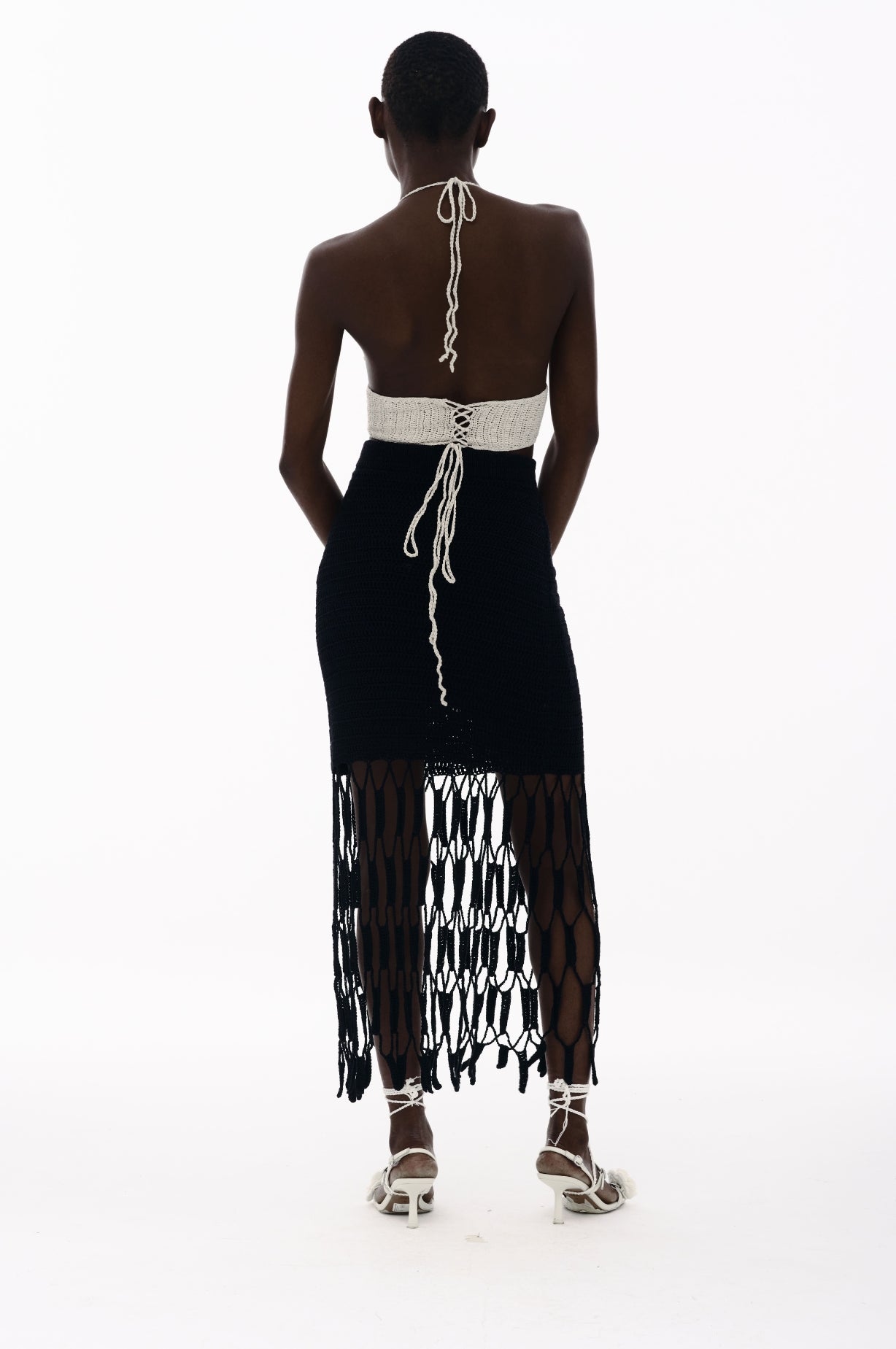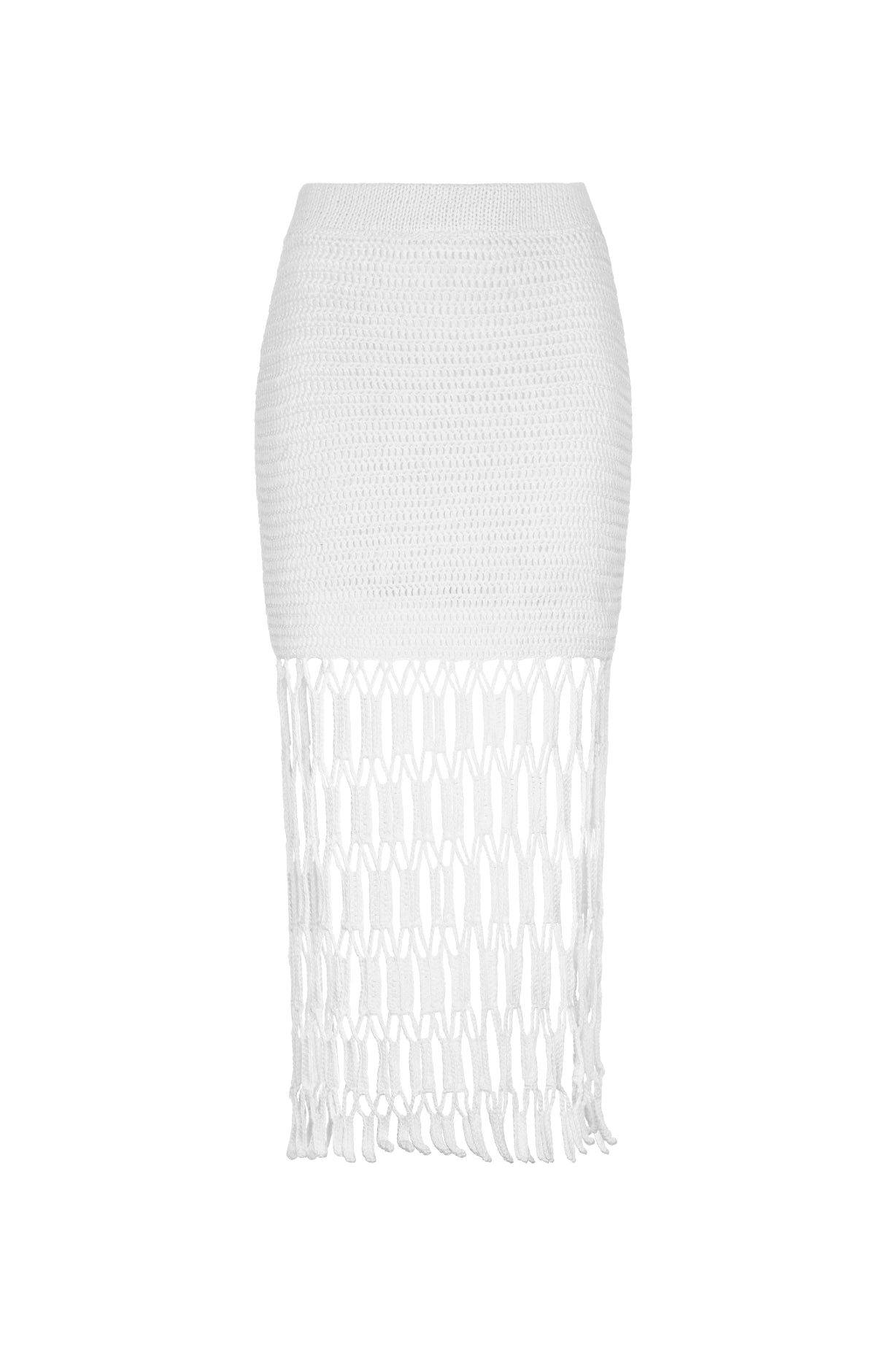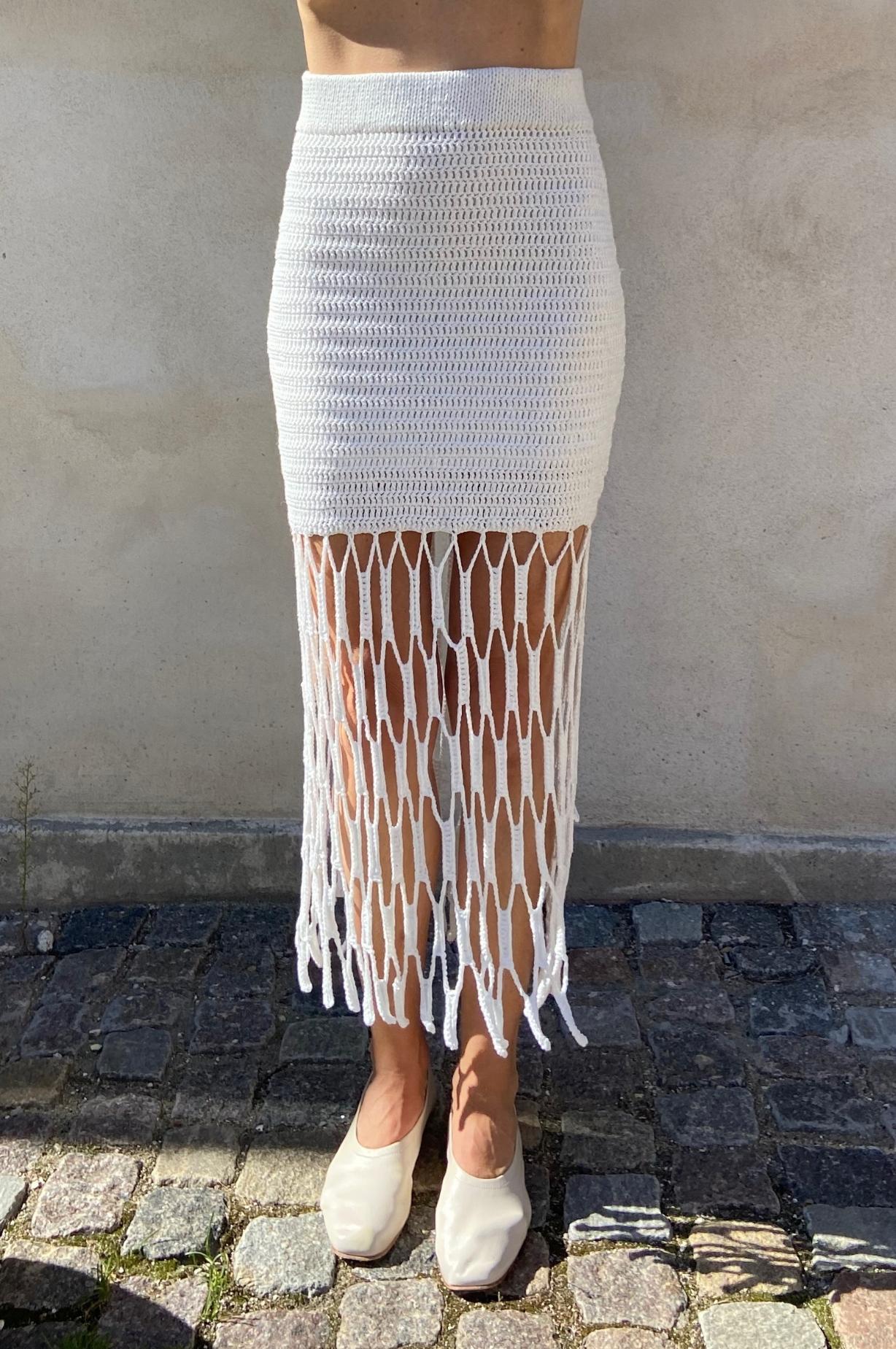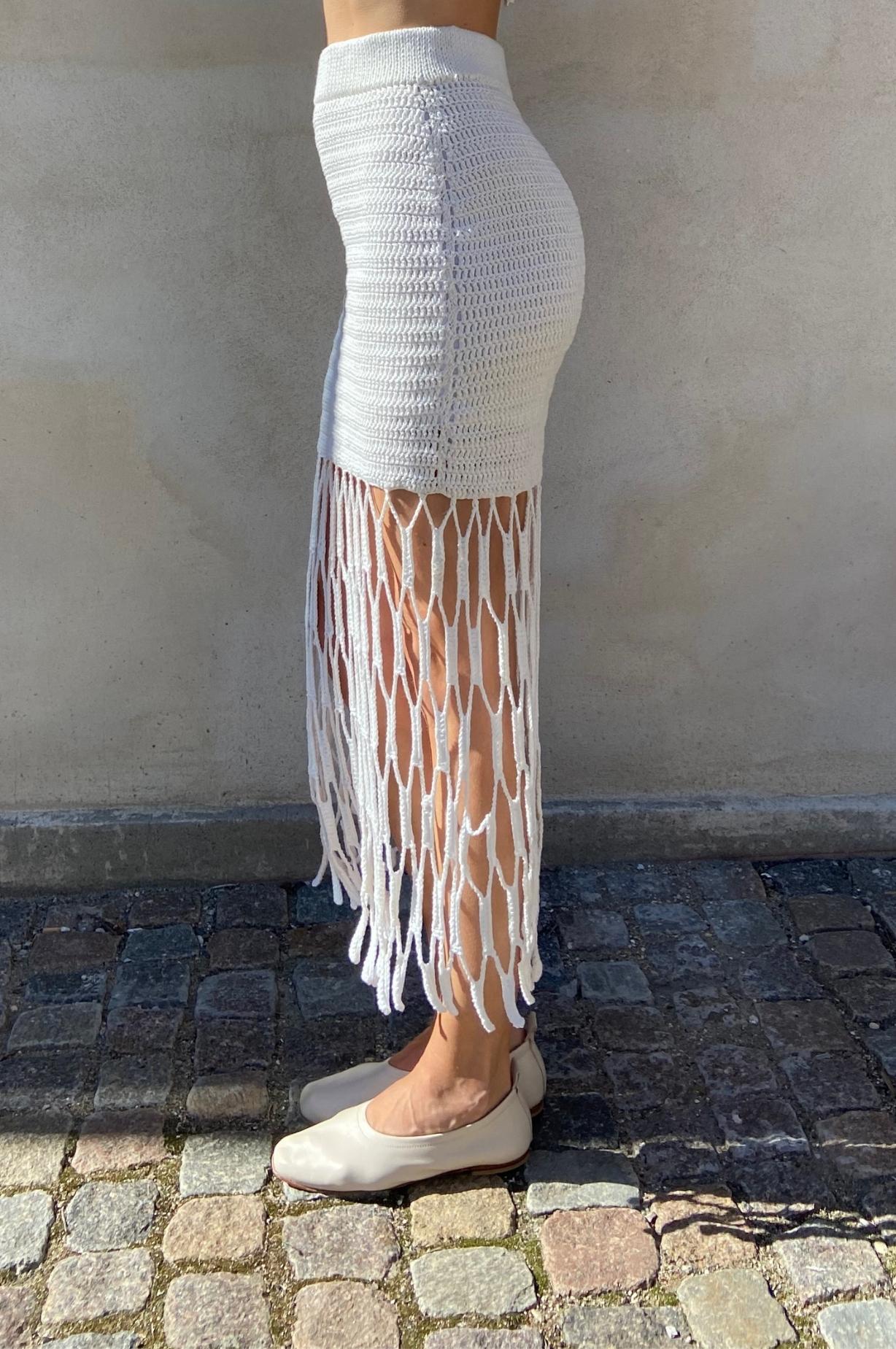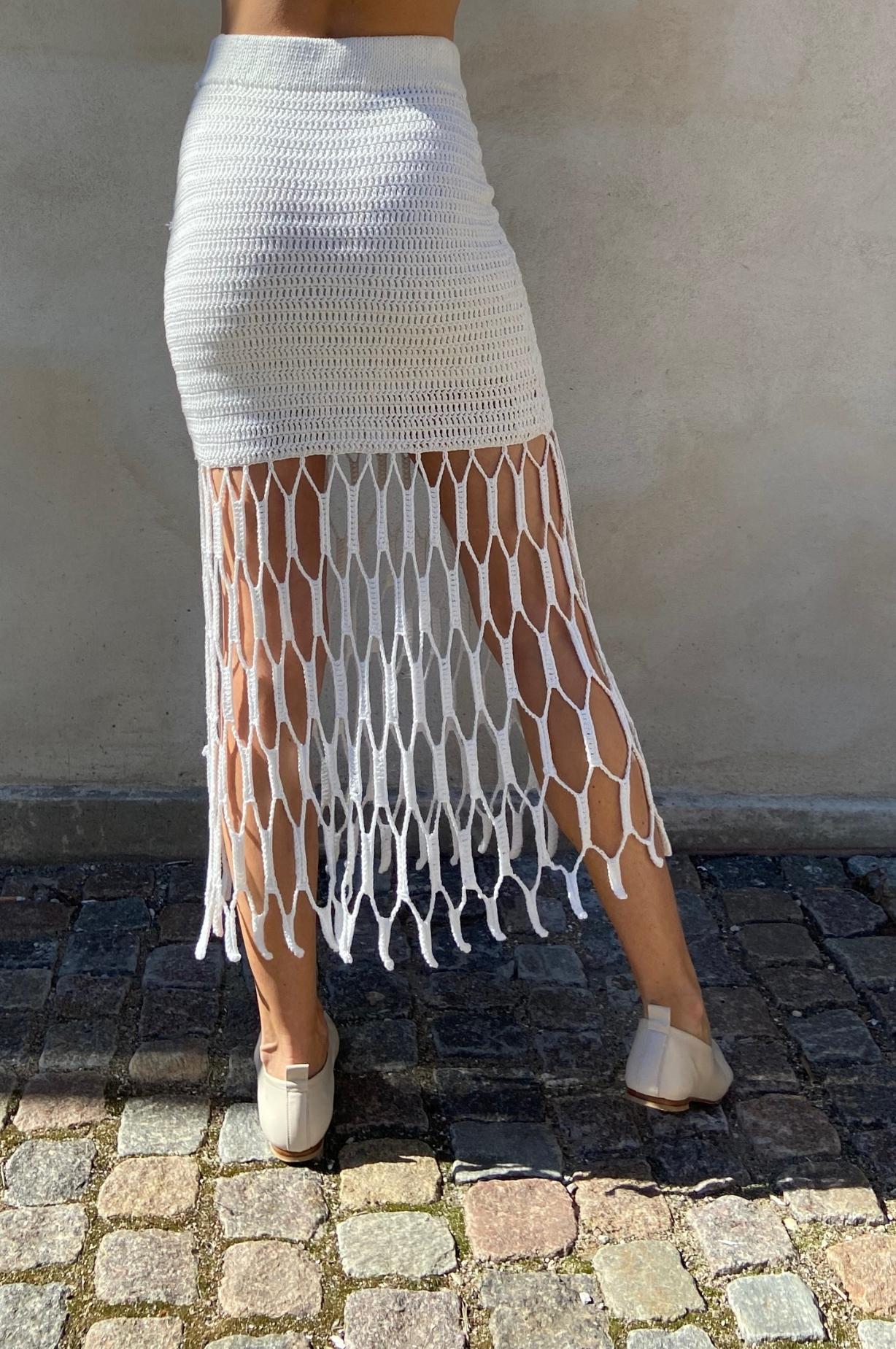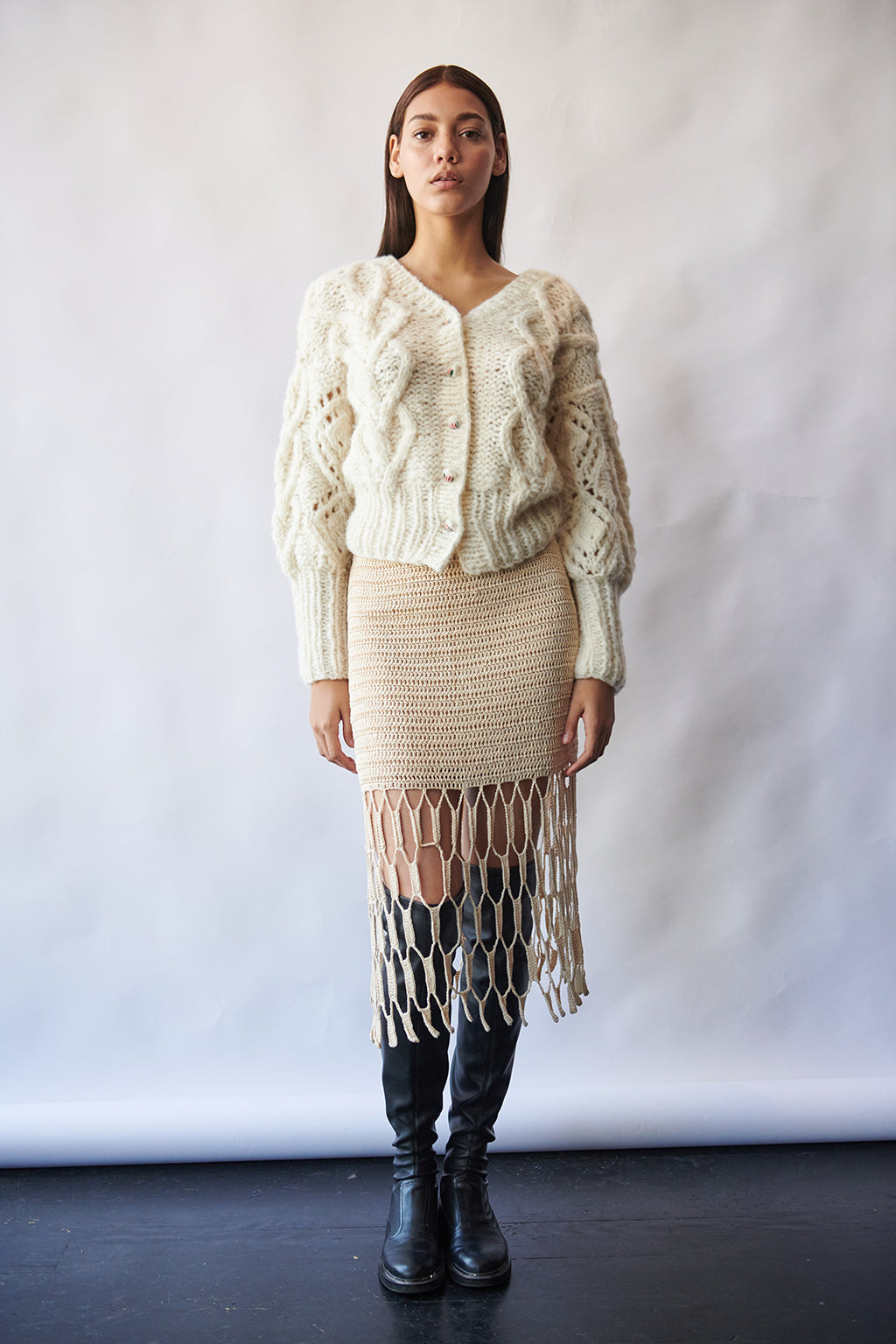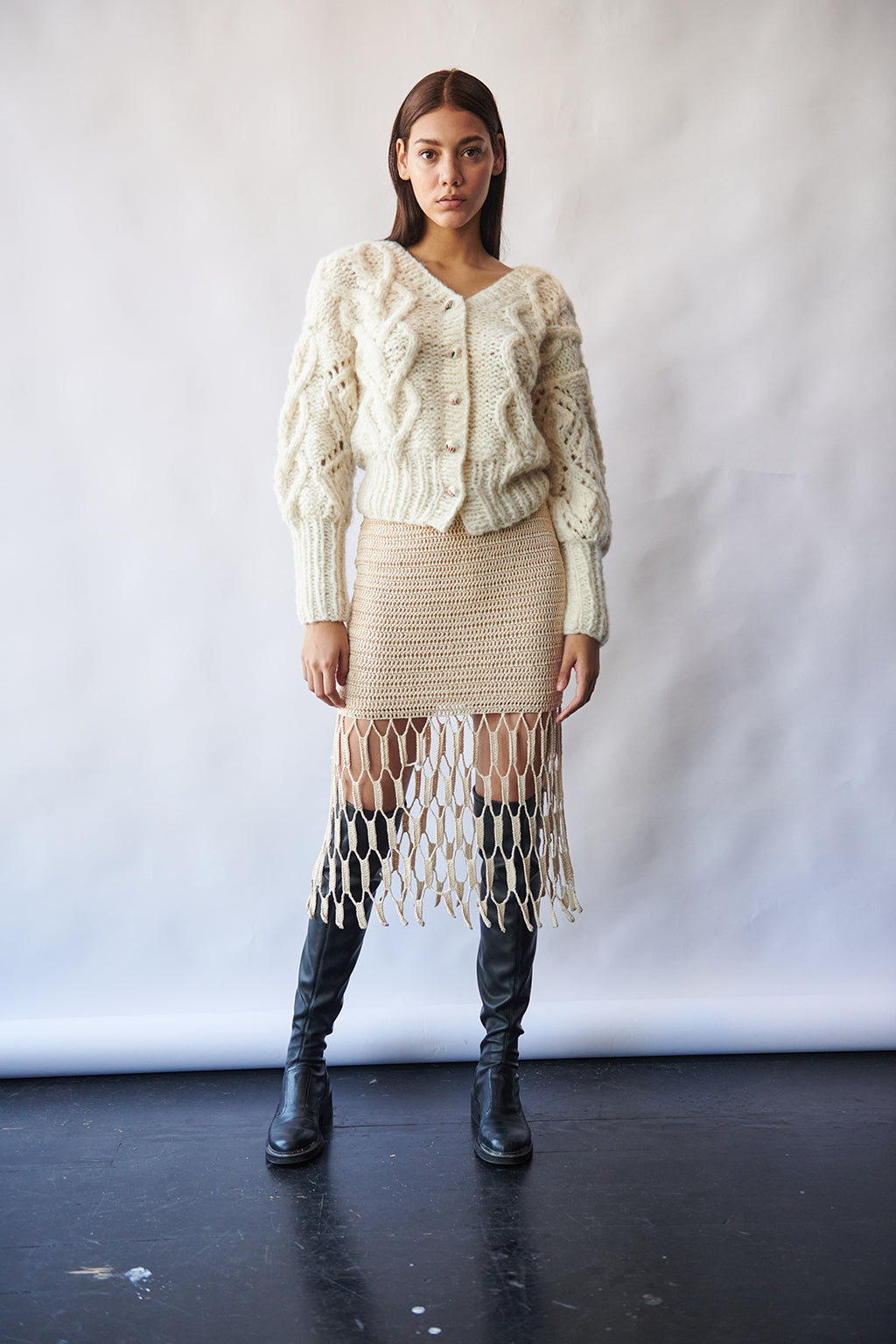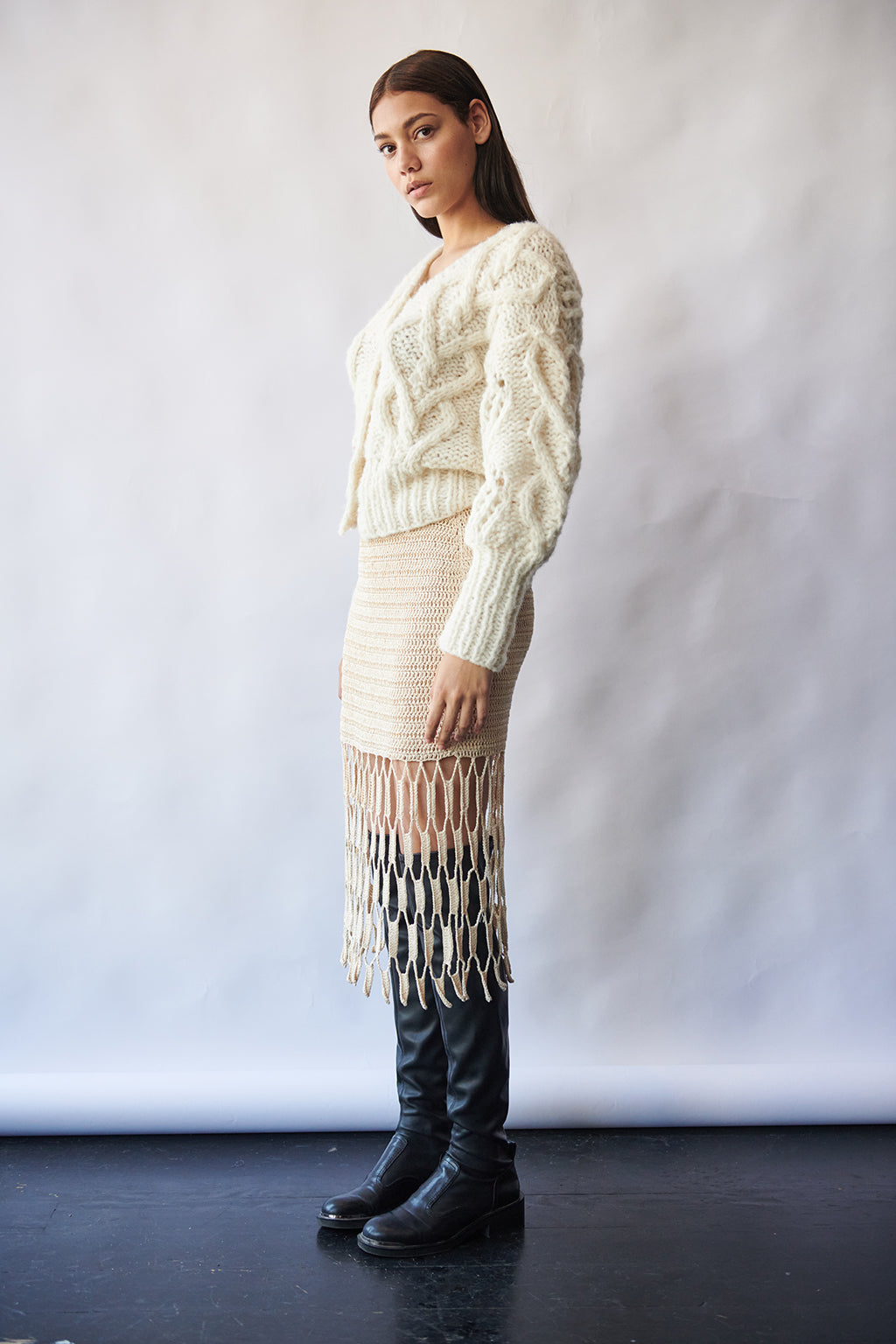 Net crochet skirt w. Lining and elastic waistband
Composition: 100% Mercerized Pima Cotton
Technique: Handknit
Artisan: Marcela Perea
Made in Peru
SIZES:
XS Skirt length 86 cm I Waist width 30 cm I Hip width 38 cm
S Skirt length 90 cm I Waist width 32 cm I Hip width 40 cm
M Skirt length 92 cm I Waist width 36 cm I Hip width 44 cm
L Skirt length 94 cm I Waist width 40 cm I Hip width 48 cm 

-----
How do you pre-order?
1.) Confirm your order by purchasing the style through our website and add the code RESORT24 to receive an exclusive 20% discount.
2). We will send you an email to confirm your order and ship it within 21 business days (exact shipping date may vary).
3.) We will get in touch with you prior to shipping and then ship the order directly to you.
4.) Cozy up in your new sustainably made,  and we'd love to hear your thoughts, or see pictures (@ayniuniverse).